Daimler Benz Projekt B 1/72 Bird Models Resinbausatz / resin kit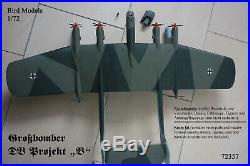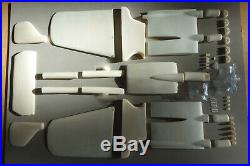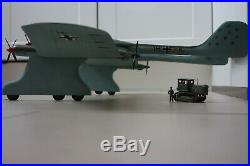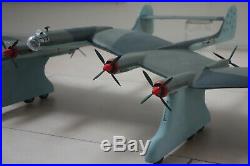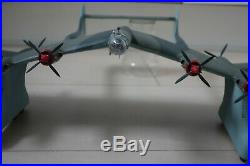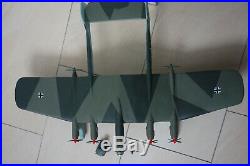 Resinbausatz zu einem deutschen Amerikabomberprojekt, des. Im Maßstab 1/72 von Bird Models (2019). Der Bausatz besteht aus ca 49 Resinteilen, 2 Vacuhauben, 1 Foto vom gebauten Modell, sowie einer detailliert beschriebenen deutsch - englischen Montageanweisung; keine Decals enthalten. Die Resinteile können Blasen und Angüsse aufweisen, der Anteil ist aber eher gering. Achtung: Bausatz ist nur für erfahrene Modellbauer mit Erfahrung in Resinbausätzen geeignet, die einiges an Nacharbeit leisten können und wollen.
Bitte beachten Sie, dass das Artikelbild ein Diorama zeigt. Im Angebot enthalten ist der Resinbausatz, nicht aber das Zubehör bzw. Die deutschen Bestrebungen, Ziele weit im feindlichen Hinterland anzugreifen, erzeugten bei den deutschen Flugzeugkonstrukteuren eine wahre Flut an Projekten, von denen nur wenige tatsächlich gebaut werden konnten. Oftmals wurden Flugzeuge geplant, für deren Bau ab 1942 keinerlei Ressourcen mehr in ausreichender Menge zur Verfügung standen und die niemals Realität werden konnten. Die Firma Daimler Benz, hauptsächlich bekannt als Automobil- und Flugmotorenhersteller, versuchte sich auch im Flugzeugbau und konstruierte auf dem Reisbrett die Projekte "A" bis "F". Davon waren "A", "B" und "C" als riesige Trägerflugzeuge mit teilweise gigantischen Ausmaßen konzipiert, die in der Lage sein sollten, ein bis sechs Parasitjäger unter dem Rumpf an Aufhängungen aufzunehmen. Diese Jäger, die als Selbstopfermaschinen konzipiert waren, sollten als menschengelenkte Bomben ins Ziel gebracht werden. Der Träger sollte nach Ausklinken der "Lenkbomben" nach Hause zurückkehren.
Das Projekt "B", welches 1945 geplant wurde und welches eine Länge von 35,8 Metern und eine Spannweite von 54 Metern haben sollte, hätte bis zu fünf Daimler Benz Projekt "E" Parasitmaschinen transportieren können. Leistungsdaten wurden keine mehr errechnet, die extrem schlechte Kriegslage ließ solche Hirngespinste einfach nicht mehr zu. Resin kit of a German America bomber project, the.
Scale 1/72 by Bird Models (2019). 49 resin parts, 2 vacumformed canopies, a photo of the built model and an english - german instruction sheet; no decals included. The kit is limited run. Please take care: this model kit is only recommended to experienced modellers with many experiences in resin kits and who will do some extra work on this model kit! Attention: On the article pictures you can see a built model and decoration.
Included in this offer is the full resin kit, but no decoration and no built model! German efforts to develop capabilities to attack targets in the enemys rear areas produced a wave of proposals among German aviation industry. Only very few of them were realized actually. Most of them would guzzle resources that were no longer available in 1942.
Daimler Benz, better known as an automobile and combustion engine producer tried to enter to aviation market with their Projects A to F, conceived by Eng. A to C were giant carrier planes (Schnellbomberträger), which were to transport one to six parasite airplanes beneath the fuselage/wings of the mother-plane.
These parasite planes were to be filled with explosives and were to attack strategic targets in a suicide manner. The carrier plane was to return to base after having delivered the suicide planes within target range. The Project C, which was still planned in 1945 was to have a length of 35.8 meters, height 12.30 meters, a span of 54 meters, loaded weighing in at 122 tons (useful load 73.5 tons) and was to be equipped with six DB 603 engines (1,750 hp, 12 cylinders, liquid cooled, 8,758 pieces built), four in tractor- and two in pusher configuration.
It was to transport five Daimler Benz Project E parasite planes. Range was to be 9,000 km. Performance data were not calculated since wars situation made the project a pipe dream. Hier wird ausschließlich ein ungebauter Resinbausatz ohne Decals verkauft, das gezeigte Modell inkl. Der Dekoration dient nur der Veranschaulichung und ist nicht Bestandteil dieses Angebots. This offer is only an unbuilt resin kit without decals, the built model which is shown on the pictures and the decoration are only for displaying and are not part of this offer. Nicht geeignet für Kinder unter 36 Monaten, wegen Erstickungsgefahr durch verschluckbare Kleinteile.
Not for children under 3 years. Bitte auch meine anderen Auktionen beachten und ggf Porto sparen, es lohnt sich!
Ich biete ausschließlich versicherten Versand an. Die Versandkosten, welche in diesem Angebot angegeben sind, sind bindend. Mit der Abgabe eines Gebotes bzw mit dem Klicken auf "Sofort-Kaufen" erkennen Sie die Versandkosten und das Versandunternehmen Deutsche Post AG als absolut bindenden Vertragsbestandteil an.
The item "Daimler Benz Projekt B 1/72 Bird Models Resinbausatz / resin kit" is in sale since Thursday, September 5, 2019. This item is in the category "Modellbau\Modellbausätze\Plastikmodelle\Flugzeuge\Maßstab 1\72\Propellerflugzeuge".
The seller is "sturmvogel11" and is located in KIRCHHEIM. This item can be shipped worldwide.
Marke: Bird Models
Maßstab: 1:72
Herstellungsland und -region: Deutschland
Produktart: Bausatz
Material: Resin
Typ: Flugzeug
Herstellernummer: 72357