Resin Test Shot Rare 1971 Dodge Polara 4dr sedan Police 1/25 1/25th scale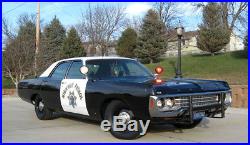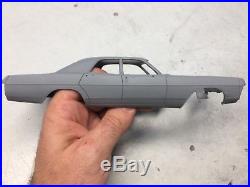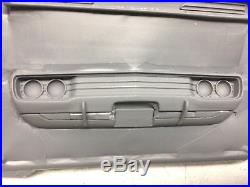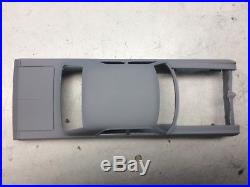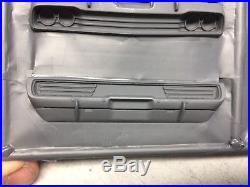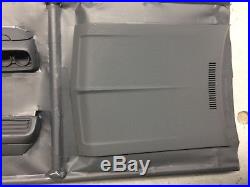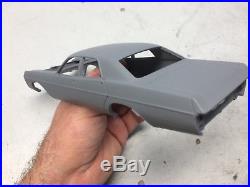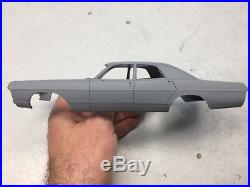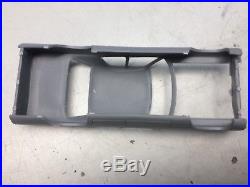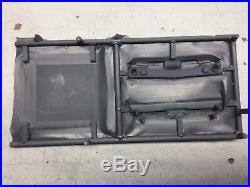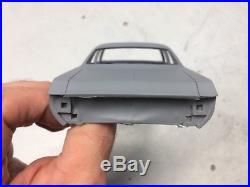 I will be away from my casting equipment until the 12th. If it is later, I will let you know. If I miss it, I will try to send the next available day. I don't have non work internet access if I unexpectedly have to go out in the field. It may take a day or two or three to answer your question.
Since messages pile up, I have to respond in the order I get them. In case I don't respond right away, please don't get worried, I will get to your message. Sending multiple messages only add to the pile and may result in multiple replies. This is a 1/25th scale resin test shot of a 1971 Dodge Polara 4 door sedan. This is brand new, not made from any kit, promo, resin, diecast, toy, or anything else.
Note: There will be a crack on the left and right side of the body in forward of the front wheels where it meets the grille. This is due to an undercut. Will be glued together and can easily be hidden with minor body work. No other items are included like: engine, clear glass parts, headlights, taillights, wheels, tires, side mirrors, door handles, etc.
If I forget, which does happen, just remind me later. I work long, and most times, unpredictable hours. Plus, I sometimes have to take unexpected work trips.
Why don't you respond right away? I'm not able to use non work related internet at work and out in the field.
Plus, I do not surf the internet on my telephone like others do. What is this item made of? What's involved in working with resin? More sanding, filling of pinholes, air bubbles, flash than an injection molded kit. Parts may need extra work to make them fit.
I'm working on a system which I'll be able to cast clear resin, but it's currently not available. What can I use as glass?
Clear sheet acetate for most items. If the subject has compound curved glass, then a vacuform buck will be included. Please see photos and above description to see if it is included. What can I use for the interior and chassis? Parts box items, scratchbuild them, slam them, or just wait until I finish them and release them later.
I've seen model builders be extremely ingenuitive. Just add your imagination to come up with something aweosme. Why don't you include interiors and chassis? Because if I were to make body corrections and changes, then the interiors and chassis would have to be remade (which has happened before).
It's more cost effective to make sure the body is correct before making the rest of the parts. Why do the interiors and chassis take so long to be released? Two reasons: It is sometimes hard to find the reference material for the car (and the correct stock version of the interior).
It's most times easy to find info about a car's exterior measurements, but not as easy for the inside. Interiors and chassis each, are also as costly as another new car body and even more time consuming to make. Why don't you take orders at fixed prices? Because I can only cast in my spare time, which is very limited.
If I were to take orders, I would quickly fall behind. This would anger buyers, establish a negative reputation in the community, and reduce my motivation to make more kits. In addition, these test shots are not ready to sell publically in their current form. They are not as complete as they do not have glass and interiors.
They also may have fit issues and inaccuracies. What is a test shot?
The test shot is used to save work (original material is delicate and prone to shattering and warping). It is also used to test fit parts. Ever wonder why some resin kits' parts don't fit? No taking into account resin and silicone shrink rates.
Test shots also help with correcting inaccuracies. Sometimes errors are hard to see. A test shot solves this problem with the help of the modeling community. Why do you sell test shots?
When I make a mold, I use about 5 or 6 for testing. The mold is able to make 25 castings. I sell the extras because my modeler friends have been asking for some of these items for a long time. Some of them can't wait another year or two. It's also fun to have the first ever or one of the first ever of a never before seen car.
Projects like this are very expensive and time consuming. It also helps get the word out about my future products. Every dime made from this and other auctions go directly to making new resin parts.
Will this item be released as a kit in the future? With complete parts, like glass, interior, and chassis.
Most likely, it will not have an engine, due to increased expenses, but will have opening hoods to allow the builder to add their own. When will this be out as a full kit? Hopefully by Summer 2020 or before, if I turn pro by then. I hope to create a lineup of at least a hundred completely new and exciting model car kits. Will the costs come down? Do you sell other items? Yes, please see my other auctions and add me to your favorite sellers list. Do you ever take suggestions about kits?
Since these are test shots, I take advice from the modelers who know these cars better than I do. Do you ever take trades or need builders?
Yes, I sometimes take trades for rare kits. I also look for builders to make box art, make conversions, make build ups, prep parts, paint, etc. The item "Resin Test Shot Rare 1971 Dodge Polara 4dr sedan Police 1/25 1/25th scale" is in sale since Friday, December 28, 2018. This item is in the category "Toys & Hobbies\Models & Kits\Automotive\Vintage". The seller is "modelerrob" and is located in San Marcos, California. This item can be shipped worldwide.
Bundle Listing: No
Country/Region of Manufacture: United States
Brand: none