Deadpool resin scale model kit unpainted 3d print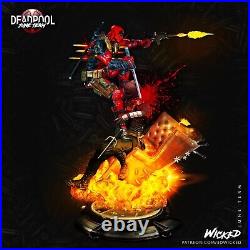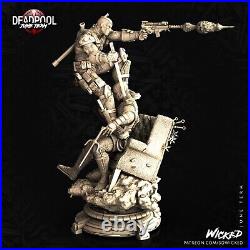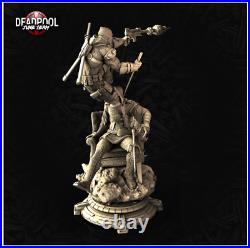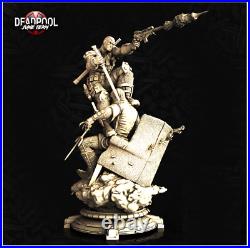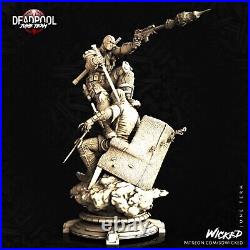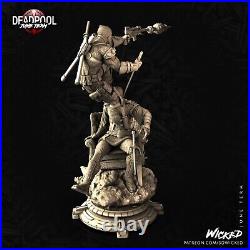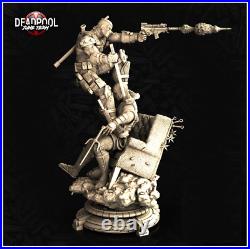 Welcome to Print and Play, your one-stop-shop for all your 3D printing needs! We are a professional business that came into being after our founder's passion for 3D printing turned into a full-fledged hobby. With eight years of experience in ecommerce sales, we take pride in delivering excellent customer service and support whenever possible. At Print and Play, we are committed to changing the standard operating procedure of 3D printing on demand. This ensures that we provide our customers with the fastest and best 3D printing service possible.
We are dedicated to providing our customers with the highest level of satisfaction. We believe in fostering long-term relationships by valuing your business and delivering the best possible customer experience.
So, whether you're an individual, business or hobbyist, you can trust us to provide you with the most efficient and cost-effective 3D printing service. Thank you for choosing Print and Play, and we look forward to serving you! All 3d printed models are delivered unpainted and in separate pieces, ready for assembly. Standard scale for statues is 1/6 and 1/4 for busts. We also offer alternative scales for all models upon special request.
Our shop currently operates as a print on demand shop and models are printed according to order in which we receive projects. Rest assured, your figurines will be delivered in a clean, cured state, separated from any supports, and packed securely with great care.
It's worth mentioning that slight remnants of the printing process may be visible on the resin, but they can be easily removed or smoothed using standard modeling tools. When it comes to scale, each model is designed by sculptors who have their own interpretation of the characters' real-life proportions. Consequently, the scale ratios provided in our listings may differ from one another or from the items in your existing collection. Deadpool is a fictional character in the Marvel Comics universe. Created by artist Rob Liefeld and writer Fabian Nicieza, Deadpool made his first appearance in "New Mutants" #98 in 1991.
He is also known as the "Merc with a Mouth" due to his constant quips and jokes. Deadpool's real name is Wade Wilson, and he was originally depicted as a villain. However, his popularity among readers led to his transition into an antihero. Wade was a former Special Forces operative who became a mercenary after leaving the military. He was diagnosed with terminal cancer and agreed to participate in a secret government experiment to cure his disease. The experiment was supposed to activate dormant mutant genes in his body, but instead, it left him horribly disfigured and mentally unstable. Despite his condition, Deadpool possesses incredible strength, agility, and regeneration abilities, making him nearly invulnerable to physical harm. He is also an expert marksman and hand-to-hand combatant, making him a formidable opponent. He frequently breaks the fourth wall, addressing the reader directly and commenting on the events in the comic. Deadpool has appeared in numerous comics, video games, and movies, including the 2016 film "Deadpool, " which was a critical and commercial success. Ryan Reynolds portrayed Wade Wilson in the film and its sequel, Deadpool 2. The character has become a fan favorite due to his irreverent humor, unique fighting style, and self-awareness.