Dr. Doom resin scale model kit unpainted 3d print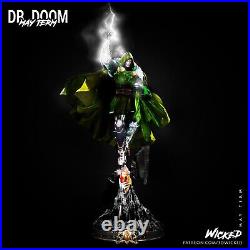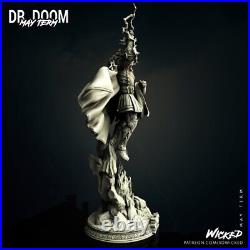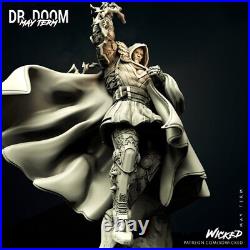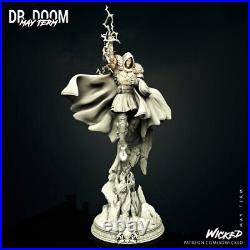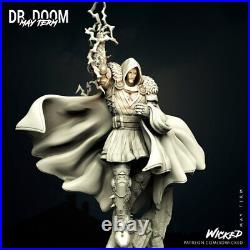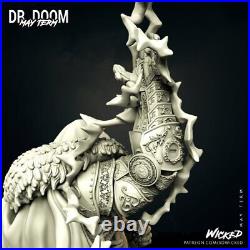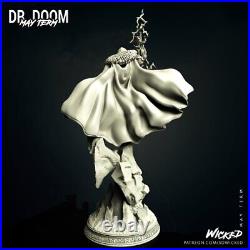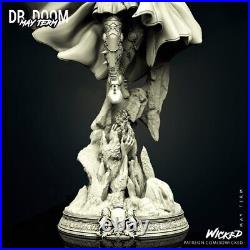 Welcome to Print and Play, your one-stop-shop for all your 3D printing needs! We are a professional business that came into being after our founder's passion for 3D printing turned into a full-fledged hobby. With eight years of experience in ecommerce sales, we take pride in delivering excellent customer service and support whenever possible. At Print and Play, we are committed to changing the standard operating procedure of 3D printing on demand. This ensures that we provide our customers with the fastest and best 3D printing service possible.
We are dedicated to providing our customers with the highest level of satisfaction. We believe in fostering long-term relationships by valuing your business and delivering the best possible customer experience. So, whether you're an individual, business or hobbyist, you can trust us to provide you with the most efficient and cost-effective 3D printing service.
Thank you for choosing Print and Play, and we look forward to serving you! All 3d printed models are delivered unpainted and in separate pieces, ready for assembly.
Standard scale for statues is 1/6 and 1/4 for busts. We also offer alternative scales for all models upon special request. Our shop currently operates as a print on demand shop and models are printed according to order in which we receive projects.
Rest assured, your figurines will be delivered in a clean, cured state, separated from any supports, and packed securely with great care. It's worth mentioning that slight remnants of the printing process may be visible on the resin, but they can be easily removed or smoothed using standard modeling tools. When it comes to scale, each model is designed by sculptors who have their own interpretation of the characters' real-life proportions. Consequently, the scale ratios provided in our listings may differ from one another or from the items in your existing collection. Doctor Doom, also known as Victor von Doom, is a super-villain in the Marvel Comics universe. Created by writer Stan Lee and artist Jack Kirby, he first appeared in "Fantastic Four #5" in July 1962. Doom is a brilliant inventor and scientist, as well as a powerful sorcerer. He wears a metal suit of armor to protect himself and enhance his strength and abilities. He is the ruler of the fictional country of Latveria and seeks to conquer the world to prove his superiority.
Doom is a complex character, motivated by both his desire for power and his tragic past. He was originally portrayed as a rival to the Fantastic Four, with a personal vendetta against Reed Richards Mr. Over time, he became one of the most iconic villains in the Marvel Universe, appearing in various comic book series, video games, and adaptations for film and television.
Doom's intelligence and ruthlessness make him a formidable foe for many of Marvel's heroes, including the Avengers and the X-Men. He has clashed with them on multiple occasions, often using his advanced technology and magic to gain the upper hand.
Despite his villainous nature, he is sometimes portrayed as an anti-hero, with his own agenda and motivations that sometimes align with those of the heroes. Doom remains one of the most iconic and memorable villains in comic book history.
His combination of intelligence, sorcery, and metal-clad strength make him a formidable and fascinating character in the Marvel Universe.