M82A1 Kodiak Superheavy Tank 28mm Scale for Tabletop Wargaming-Resin Model Kit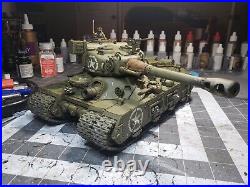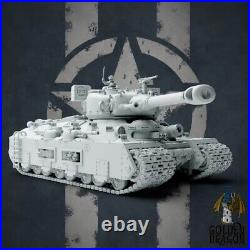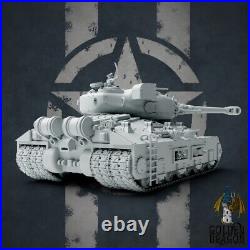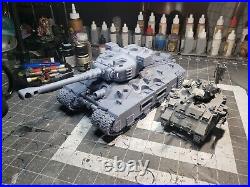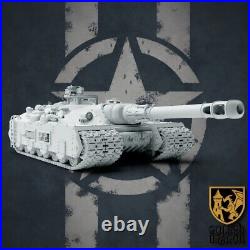 9.5"L x 6.2"W x 3H. 12.7"L x 6.2"W x 4.5H. Hull Assembly - 13 parts.
Tracks Assembly - 34 Parts (Sponsons and Lascannon turrets can be replaced with covers). Pintles - 6 Parts (Volleyguns, Stubbers, Bolters). Cupolas x4 (Commander Cupola Open/Closed, Gunners Hatch Open/Closed). Turret Assembly - 9 Parts. Prints have been cured after cleanly removing supports.