TIME MACHINE Morlock 1/6 SCALE MODEL KIT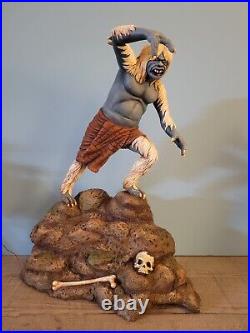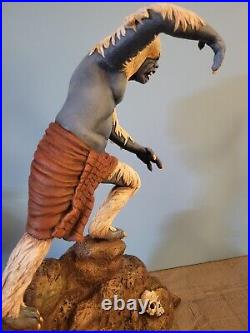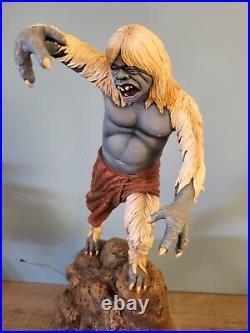 This model was beautifully sculpted by Joe Laudati. This piece is meant to be placed along side the 1/6 scale Weena (she goes on the right side) which is available now and there will be a George with a torch which will fit on the left of the Morlock... The George sculpt done by Joe Simon is complete and at the mold makers now. The resin kit is made up of 6 pieces and is beautifully cast by Lil Monsters for The Alchemy Works.
There is also a George version that is meant for the Conservatory.... He is available for sale at this time. This George does not have a base he is meant to go with our NEW CONSERVATORY DIORAMA SET -COMING SOON!!
The Conservatory is a huge model with floor, walls, tools, work bench, writing desk, candle, clock, thermometer, letter holder, grinder pots, books, and almost everything that you see in the movie set where George is working on the Time Machine.... This will be a very limited item.
NOTE: THIS IS A MODEL KIT AND MUST BE ASSEMBLED AND PAINTED.